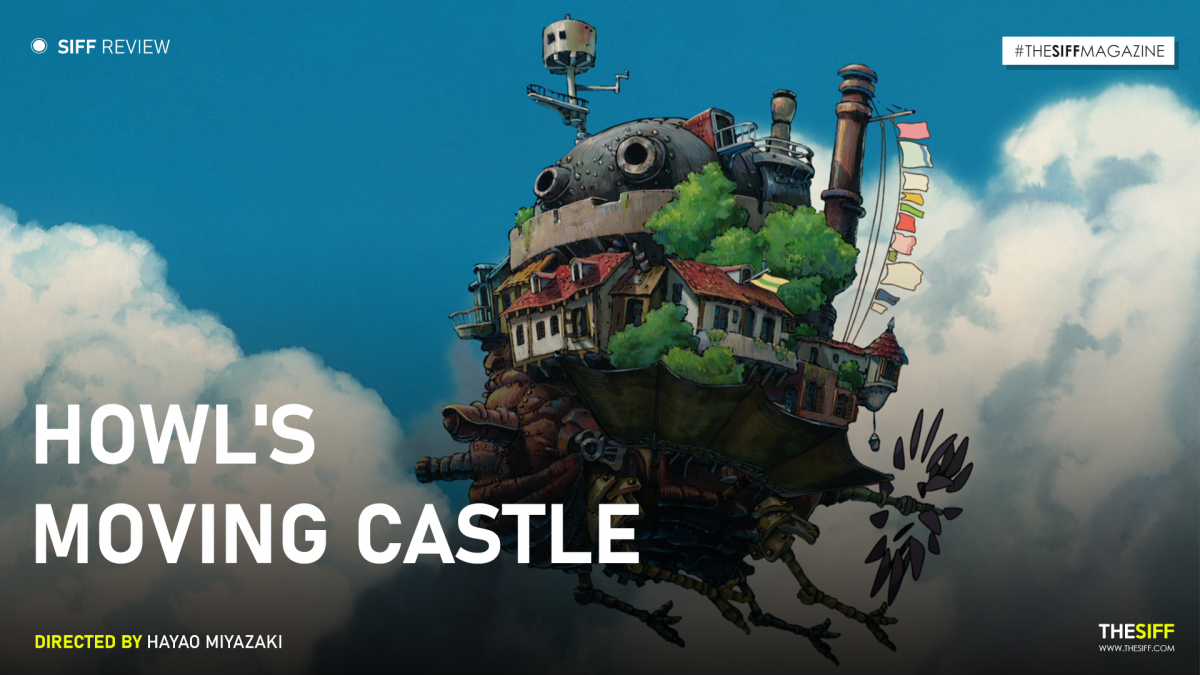 Movie : Howl's Moving Castle
Director : Hayao Miyazaki
Howl's Moving Castle (Howl no Ugoku Shiro) is Hayao Miyazaki's ninth feature film. It is on Diana Wynne Jones's book of the same name.  It is Studio Ghibli's second highest-grossing picture, second only to Spirited Away.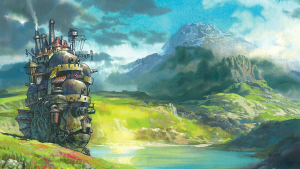 Howl's Moving Castle like any other fairy tale revolves around a curse, a  female protagonist, a villain, a charming wizard, and the moving Castle itself. 
The film is a parable about love and youth, the metamorphosis caused by them. It is set in a fictional middle European town on an unnamed coast.  
The place is full of trams and old automobiles. There are town squares lined with buildings.  However, there is very little peace to be found in the town as it is in a state of war-devastated by the sound of missiles and shells.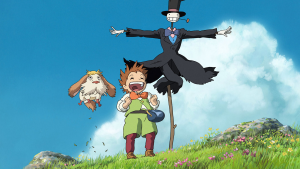 An innocent teenager named Sophie works in a hat-shop while her more gorgeous sister, Lettie works in a cafe where she is surrounded by her smitten admirers. Sophie's life changes when she is rescued by Howl from a couple of soldiers. Howl is a notorious wizard who it is believed, ate the hearts of young maidens. Howl lives in a moving castle. 
The occurrence kindles the wrath of Howl's enemy – the Wicked Witch of the Waste.  The witch casts a spell on Sophie, turning her into an ancient old crone,  making it impossible for Sophie to confess what had happened to her. Spurred by the desire to reverse the spell, she determines to find Howl and beg for his help. The adventures unravel unexpected reversals, turning enemies into friends.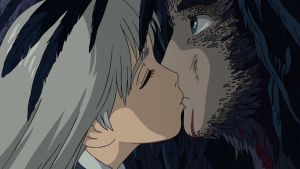 The bittersweet irony placed by the director at the center of his tale involves Sophie's initial shock and then eventual relief.  She later finds herself empowered by her own feebleness.
Youth according to Miyazaki is often a curse, a terror often considered innocuous and at times the gateway of strength.
Howl is being chased by the Witch, and the King's own sorceress named Suliman.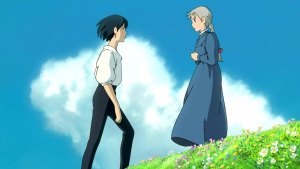 The story unfolds beautifully making the movie one of Miyazaki's best-made films. He attempts to shed some light on the not so bright aspects of youth in a way that would not only make people introspect but also rekindle the hopes of one escape from the shackles of life into a castle that could move.