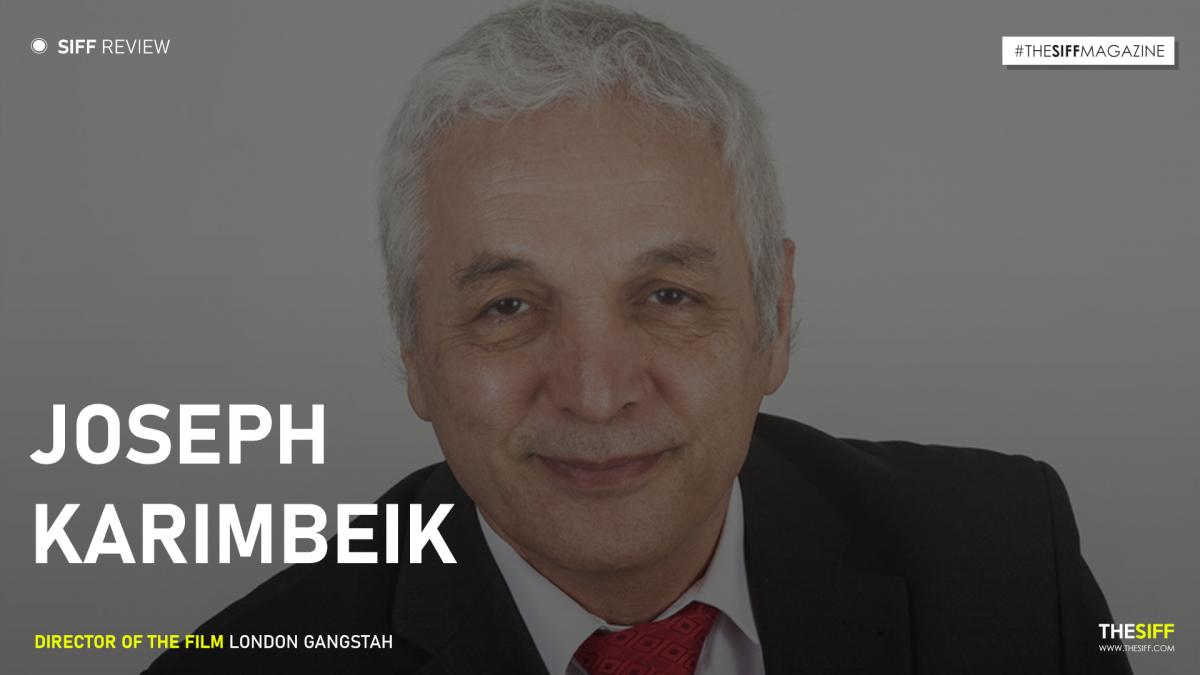 Movie : London Gangstah
Director: Joseph Karimbeik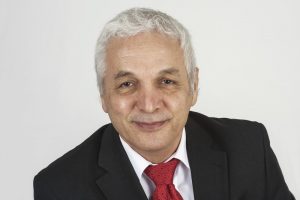 Joseph Karimbeik is a British American theater actor and director presently based in the US. After graduating from the London School of Drama, Joseph started acting in several movies. Presently after putting a pause to his acting he has concentrated on directing.
Hello Joseph! First of all congratulations on winning in the "Best Short Film" category at the Berlin Indie Film Festival 2021. London Gangstah is so well made!
1. I'd love to know how you came up with the story? What inspired you to direct the movie?
Thank you very much for being interested in my movie. I am already ready and dressed up and have my shoes on to go on the set and start the feature of London Gangstah which is either 
a TV serial of 12 Episodes or a series of feature movies. London Gangstah as a short movie is just a teaser of this large project whether it will be a TV series or a feature movie with all the same characters with the two girls and two gang families in London. 
2. Among all, who are your favorite characters? 
The two girls only fight the gangsters because they know where a large amount of money is and if they can put their hands on it they won't be prosecuted and the only enemies they have are a bunch of people who do not have any legal power or as much authority as Police enforcement has. And by hiding for a relatively short time they would be off the eyes of the criminals although they will be marked to be killed.
3. Casting actors is a challenge in itself. Tell us something about the process, please!
I have been running theater companies for many years and spotting talent is not such a hard job, especially when you are the director and you can adjust the characters according to the script.
4. Since it is your debut film, what were your initial thoughts about the project? 
I come from a rough neighborhood with 100% unemployment among youth and different criminal gangs were active all my childhood. Where I grew up you can hardly find anybody alive from my generation. They are either in prison, died from drug abuse, or have been hanged.
And having observed subconsciously women had to struggle for their own rights which you still can see in Iran. And for that matter even until recent decades in America and most parts of Europe I am sure if there was no law enforcement on the right of women as same as children they would still be abused every day of their life because for a start they would not be as educated as men because the door of opportunity and education would still be closed. Therefore women in that sort of society have to be smarter than men to survive and succeed. I like to remind you that I wrote five feminist plays that are all about struggling women and four have been performed with Marina Sirtis (https://en.wikipedia.org/wiki/Marina_Sirtis): My Husband's wife, Someone else's child, Zenab, Whore and Uncle Mohammed. Uncle Mohammed, which the National Theater of Britain showed interest in performing it with the condition that I cut the number of characters from 29 to 7 so it would be financially viable for them, but I did not want to cut my characters. I believe it is a fabulous film script, something like Once upon a time in America.
5. A director has to undergo a lot of pressure! How did you manage it?
It was a walk in the park.
6. Joseph, tell us something about your experience as a filmmaker!
What you have to know about me is the foundation of my experience and education in show business. As a child, my father used to take me to tea houses in Tehran at an early age and I was fascinated to watch and listen to storytellers which is a one-man show who act out different characters and this had a profound influence on me and planted the seed of being a storyteller myself. Since I have been heavily dyslexic and not doing very well at school I used to tell improvised stories according to the attention of other children. So if they would like a part of the story I would know what their taste is and I have done this all of my life.
7. I'd love to know what kinds of movies you wish to make in the future? What is your goal as a director?
I hope very soon with all my awards for London Gangstah I will find production companies interested in giving me a helping hand in funding I am sure it would be financially very interesting for everybody involved and we would be on the way for feature movies as the stories are all timeless and will attract all ages. My 10 years old daughter, after seeing it many times, is still enjoying it, the same as my partner and my friends from different ages and backgrounds. And last but not least I am waiting for my Oscar.
8. What kinds of obstacles did you face while shooting?
Living in poverty all my life you always live with what you have and once you understand your limitations there is no difficulty. I had 7000 pounds, which translated to 5 days of shooting, and second takes were not possible throughout but in action scenes, we had to do it twice.
9. Lastly, Joseph, gangster movies have always had their own fanbase. I'm sure one day London Gangstah would be among them as well! I'd love to know what movies you like in this genre!
I love all good movies but especially by Jay Robinson, Robert de Niro, John Wayne, Henry Fonda, Marlon Brando, and many more. It would be an honor for me one day if I could work with any fabulous actors from any country. As an actor, I have worked with many great actors, such as the late Mr. David Niven. Meeting him was one of the greatest memorable moments of my life.
If you like Godfather, if you like Soprano if you like all those black and white movies with Humphrey Bogart like Casablanca or Jay Robinson or Once upon a time in America you will love my series of London Gangsta.
Thanks, Joseph! It was nice talking to you.