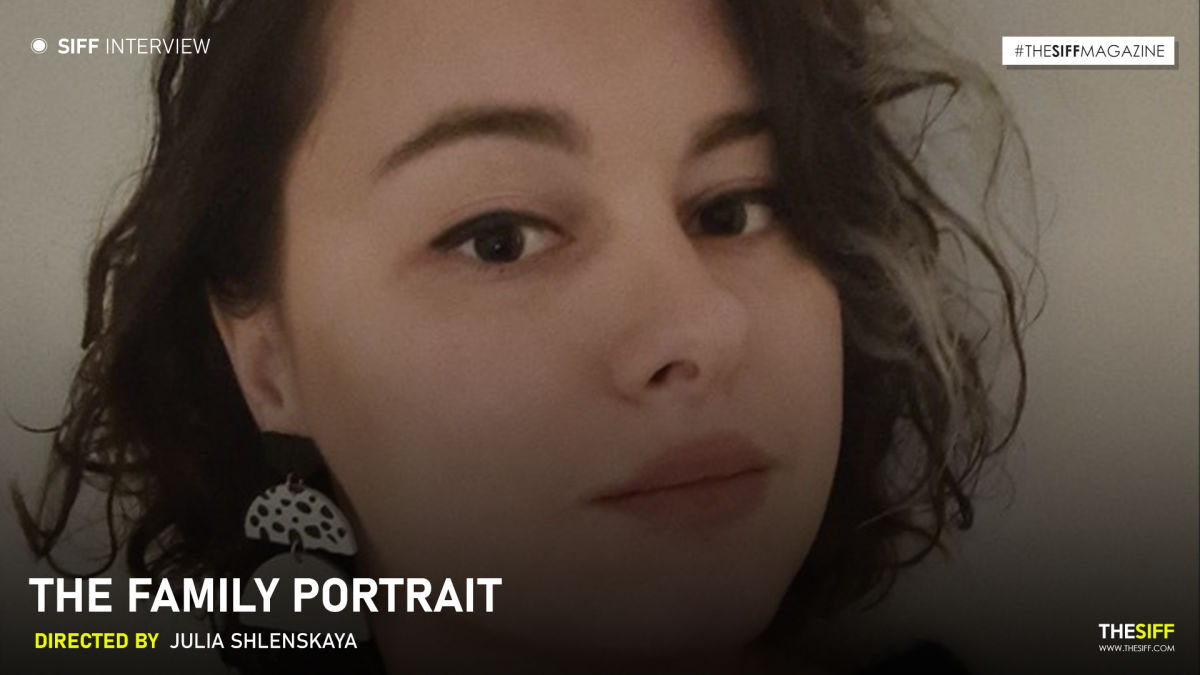 Movie: The Family Portrait
Director: Julia Shlenskaya

Hello Julia! It's nice having you here in The SIFF!
1.So tell us! How did you come up with the concept for the film?
Well, when the idea came to me, I was in the midst of studying psychological research as part of my academic studies. The phenomenon of catatonia really intrigued me, as it is related to a topic I find fascinating for exploring – psychological violence. That's where it all started.
2.What inspires you to tell stories?
Life itself. There is nothing more interesting than living my own life. I am constantly on the move, and my life offers me something new all the time. Every single moment evokes a wide range of emotions, such as surprise, curiosity, fear, pride, dread, and amazement. All of this transforms into a huge new niche for exploration. This becomes the inspiration that I eagerly share with others through my stories.
3.How did your love for storytelling begin?
I would say it's about the "need" to convey emotions. This gives me an interest in life and its exploration. I notice many unconscious processes deep within myself that I want to make conscious. Storytelling helps me to formulate words, images, and sensations from my fantasies that can be recognized and absorbed through feelings. This is what formed my need for storytelling.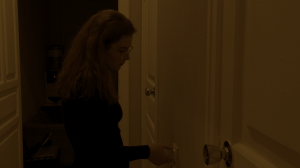 4.Studying human psychology is a complex and difficult process. What drives you to study psychology?
Every person is an unexplored, unique world, built on their own rules and axioms. And it's incredibly fascinating. There is so much to discover, and there will never be a limit to this exploration. Moreover, as you study others, you encounter your own emotions and reactions, which also need analysis. The more you know about yourself, the more fascinating and fulfilling life becomes! That's why psychology is a fundamental key to the boundless world that invites me to study it.
5."Family Portrait" is heavy in terms of its subject matter. How difficult was it to write the story?
For me, "cinema" and "difficulty" don't go together. It's like a challenging math problem that I'm eager to solve. So, I think I was slowly coming up with the idea of "Family Portrait" for about three years, then actively thinking and researching for half a year, and the story itself was born within a month. Editing was more difficult; it took about half a year to achieve the sensations I wanted. I had to take breaks several times for a month or two, as I oriented myself in the editing process to ensure my feelings didn't become overheated. Eventually, the overall task was solved, and the film was created!
6.Which of the two sisters was more difficult to write, Nastya and Natasha? Why?
To me, both sisters were born at once. Initially, everything started with thinking about what happens to a person who experiences catatonia. I read several biographical books while pondering this topic, such as "Diary of a Schizophrenic" by Margarit Seshei. As I reflected, the two girls, sisters, came to mind at once, merging into one image.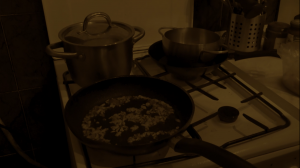 7.What is the significance of the color palette throughout the film, in your opinion?
The palette in the film is quite corrosive. I wanted the viewer to immerse themselves in this gloomy and acrid world, where only shadows of objects are present, so that the viewer's focus would be more on images and sensations. This immersion allows the viewer to experience the world of a child who, as soon as they are born, perceives the world only through unconscious sensations, with their eyes seeing only dark shadows. In this world, speech acts primarily on the level of sensations, rather than being deeply meaningful. Once I determined what I wanted, the palette came naturally.
8.Family has a profound impact on our consciousness. How do dysfunctional families affect children?
Unfortunately, dysfunctional families have a significant negative impact on children. I work as a consulting psychologist with adults and young people from the age of 16. Many clients come to me, shattered by the words and actions of their relatives and loved ones. Often, they don't know any other way of communication than destructive, and therefore fall into a vicious cycle – building the same relationships with themselves and other people based on their previous experiences. Most often, they come already exhausted and tormented, losing faith that they can be helped.
 Sometimes I feel a lot of anger inside when I listen to such stories. Of course, I try to provide psychological help to these individuals. But it's primarily the responsibility of each person to break the cycle. Unfortunately, even physical violence does not always receive the necessary resistance from society and the state, let alone psychological violence. We all have room to grow!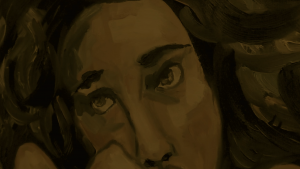 9.What was your first experience in filmmaking like?
I survived! Just kidding! My experience in the IT sphere helped me a lot with its structured approach. As we joke, "I had a plan, and I stuck to it" (c). But it was very exciting and extremely responsible. And this feeling persists – every time it gets more interesting and no less responsible!
10.As a director, it is also important for me to have an excellent subdivision. How was it for you? How did you come to choose the voice actors?
I chose girls who already had experience dealing with domestic violence. Then we worked with improvisation and documentary filmmaking. I like the approach where reality and fiction intertwine.
11.As a storyteller, what stories do you want to showcase more in your works?
I am particularly curious about stories based on unconscious emotions, feelings, desires, and fears. I also enjoy trying to combine two completely polar elements (for example, passion and disgust, living and dead, truth and lies…). I love to experiment in cinema, and when I create it, I try to act based on feelings, mixing them with a touch of rationalism.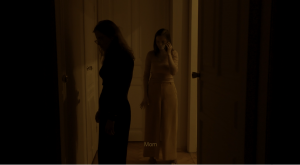 12.You have a penchant for psychological stories. Could you share some works that have had a deep impact on you?
The most psychological work is, of course, my life and the stories that surround me. I have a master's degree in psychology, and studying the human psyche for me is like being in a diamond cave – very exciting and thrilling! If we talk about works that have made the deepest impression on me… It is the movie "The Exorcism of Emily Rose" (2005), where the world of religious faith and the world of science collide in a very interesting way, raising questions about the correctness and ethics of decisions that need to be made in life. But at the time when I watched this movie, I was only 12 years old, and it impressed me incredibly and made me think.
13.Yulia, where do you see yourself in ten years?
In 10 years, I see myself more experienced and inspired by art. My love and passion for filmmaking will have evolved. I also hope that in ten years, I will be able to adapt to immigration and feel at home. This process may even become an inspiration for my art.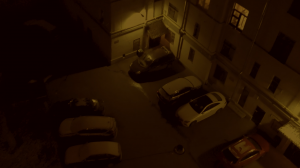 14.Your work is very promising! Have you already planned your next project? If so, what can we expect from it?
Thank you so much for the kind words! I am currently working on two films: one is in editing, and it is about the relationship between an elderly father and his daughter. The second one, which I am working on the script for, is about a person's internal exploration. As soon as I finish post-production, I will be happy to present it at your festival. In my opinion, it has turned out very intriguing from an emotional perspective, playing on subtle levels of emotions. I won't reveal more for now; you'll see!
15.Lastly, Yulia, we'd like to know, what is your experience of working with SIFF?
It was a pleasure working with SIFF. The collaboration was comfortable and polite, and I will be happy to work with you again in the future!
Thank you Julia! It was great chatting with you!