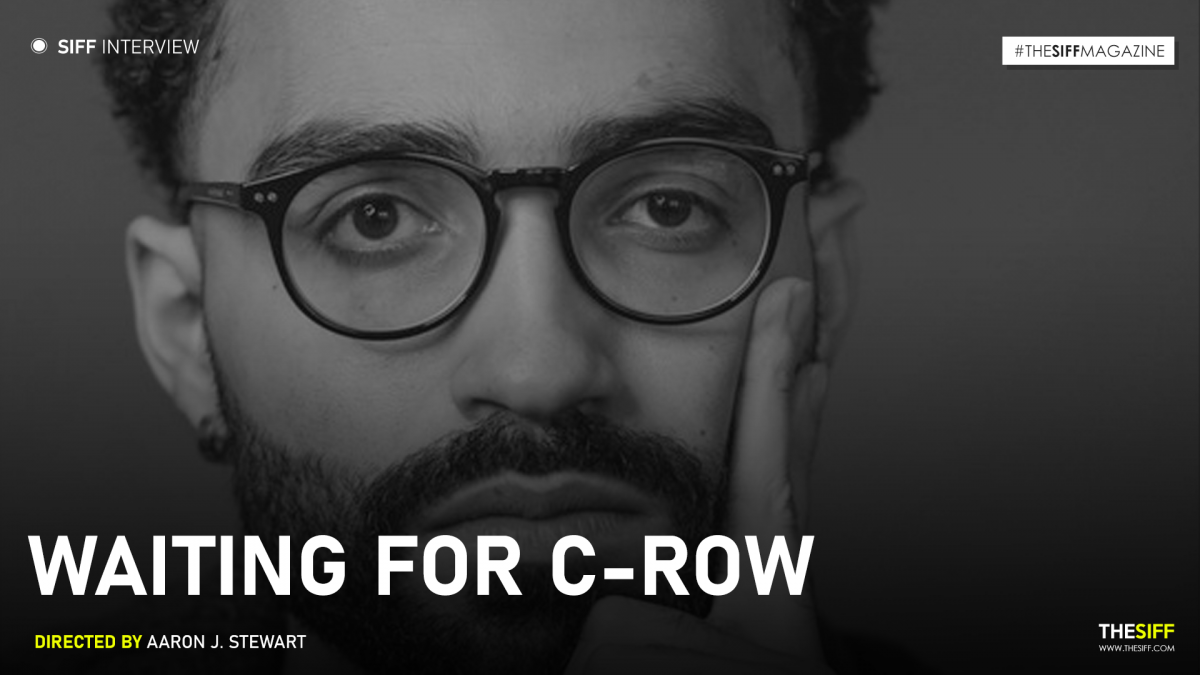 Movie: Waiting for C-row
Director: Aaron J. Stewart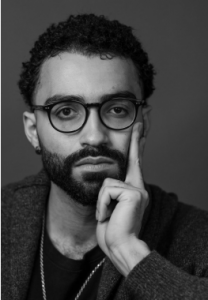 Aaron was born in Poughkeepsie, NY, and was raised in Highland, NY. He developed works at Playwrights Horizons, Directed short plays at the Powerhouse Theater, and eventually, created his own production company; "Moondevil Productions". He Graduated with a Bachelors of Fine Arts in Acting in 2021.
Hello Aaron, welcome to the SIFF Magazine!
Tell us something about your journey. How did you begin as a director?
I naturally became a director when I started building legos and bionicles when I was four. I
always made an imaginary show for myself with them. I was nineteen when I directed my first
show for the public. It was a musical number from Into the Woods at my old community college.
How did you come up with the story of Waiting for C-row?
I came up with this story when I participated in a 24 hour play festival at my community college
back in 2016. I wanted to give something to the actors that they could really sink their teeth into,
I just didn't know what story I wanted to tell. So, I was brainstorming ideas of what I should write, and how it could fit the stage. I was reading news and history articles for research, and skimming through plays for inspiration. During that time, I came across the current events of sex trafficiking around the world. It broke my heart, but it spoke to me. I wanted to tell a version of that issue. I came up with a story about two women waiting for their pimp to come pick them up. It was inspired by one of my favorite plays, Waiting for Godot. It started as an 8 minute short play that was performed for a live audience. The script was only a baby at that point. I had less than a day to write it. However, I got a lot of feedback on it, and a lot of different opinions. I was driven to expand the play. A year or two after that, I developed it into a full length play. Another few years later, it's now a film.
What inspired you to tell Jenna and Candy's story?
I wanted to tell their story because in most films about the pimp life style, you don't really see
the prospective of the sex workers too much. It's all about the pimp. I wanted to show the other
side of the pimp life; There's usually a lot of pain and suffering on that side. Jenna and Candy
are clear victims to oppression and suffering in different ways.
Tell us something about the title of the film.
As I said previously, one of the inspirations for this film is Samuel Beckett's Waiting for Godot. A
play about two men waiting for God (Godot) to come save them. In my film, the god isn't Godot,
it's a pimp named C-row. The title pretty much speaks for itself. Jenna and Candy are
metaphorically and physically "Waiting for C-row".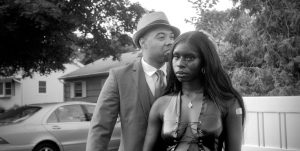 The prostitutes are often reported to be assaulted and abused by the pimp. While making
this film, what aspects of the pimps did you most keep in your mind?
As a writer, I strive to make my characters as complex and humane as possible. I wanted to
make the pimp an emotionally broken man who looks at these women as humans & objects
simultaneously. The film is in Jenna and Candy's perspectives, so we see the negative aspects
of the pimp most of the time because the women are telling their sides of the story.
Aaron, I am sure as a director you have a vision. So tell us, what kind of movies do you
wish to make?
I want to make movies with intricate characters that challenge the way audiences think and feel.
My favorite movies and shows all have memorable characters.
How challenging was it to depict so many issues on screen?
Well, in pre-production, there were multiple times I thought about shutting my project down. I
thought people would be triggered from this story, especially since it was written by someone
who has no personal experience being a prostitute or a pimp, so who am I to tell this story?…I
stopped thinking like that when I voiced my concerns to some friends and family. They all pretty
much told me to get out of my head and go for it. So I did.
After making the choice to go all out with my art, everything went smoothly. Me and my team
created a safe space for the actors to really dive into this dark world. It was hard for all of us at
times, but it was all worth it in the end.
The cast members have done a brilliant job. Tell us how the casting process was!
I was unbelievably fortunate to be blessed with the cast that I was given. All of the cast
members are students and alumni from SUNY Purchase college. All I had to do was just reach
out to them. They all brought so much life to the characters. Chantia Jackson had the most
dialogue, and she really brought my writing to life. Ndeye Niang was subtle and mysterious as
Jenna, Brian D. Hills played a great pimp, and Marlynn Pollard brought such a beauty to the
film. They killed it and I'm super grateful for them.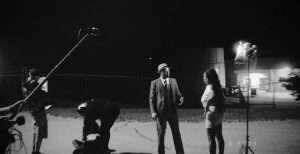 Waiting for C-row is emotionally impactful. Did you achieve what you envisioned at the
beginning? Is there something you would like to modify?
Thank you. This is my first film, I knew coming into this project that it was all going to be a
learning experience for me as a young filmmaker. I am ecstatic with how the film came out, but
there's always room for improvement. If I had a chance to reshoot, I would definitely add and
change a handful of things. But like I said, this was all a learning experience for me. It only goes
up from here.
Are there any themes you wish to work on in the future? What are they?
Yeah, some common themes you'll see in my future work are love, despair, and isolation. For
me, these themes run deep in human life. I'm currently writing a feature prequel to Waiting for
C-row that'll incorporate some of these themes. I'm also in pre-production of a web series pilot
that's adapted from another play I wrote; These themes will run through that as well.
Aaron, thank you so much for your patience and time!
Appreciate it! I would like to give a special thanks to my assistant director and production
coordinator Kaila Williams. She was a huge help on set and made everything flow easily for
everyone.