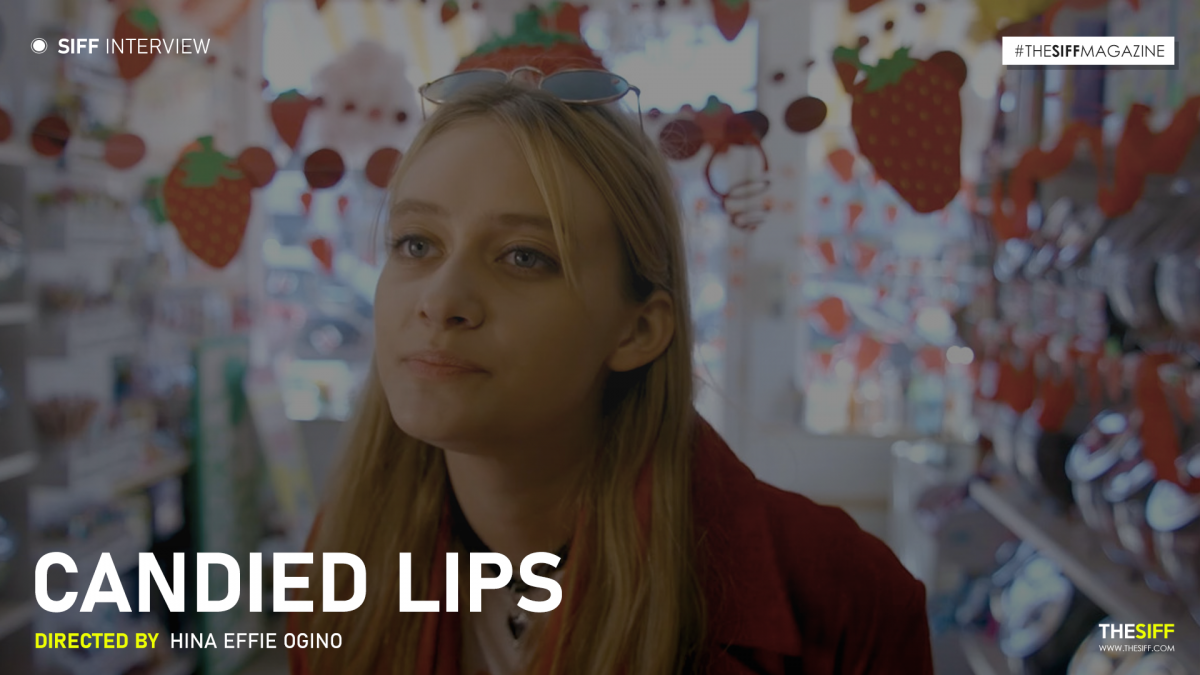 Movie : Candied Lips 
Interview with Actor, Writer and Producer: Chase Markoff 
Tell us something about the title of the movie. Is there a metaphorical significance that can be connected to it? 
Yes, there is actually!  At first, the film was going to be called Candy Lips. Then we decided to switch it to Candied Lips to give recognition to the Candied Anchor, a magical little candy store in Montauk where we shot the film. 
How did you come up with the story? Tell us something about how you developed it eventually.
I came up with the story while I was quarantining on Long island. It was the loneliest period in my life. I had never felt so isolated. My escape was driving over to Montauk and buying candy at the "Candied Anchor" . Driving out to Montuak was like a big adventure for me, not to mention the drive out there is my favorite drive ever. When I would get to the store, I usually purchased a wacky soda to cheer myself up. It was this joy, combined with my desire for romance during isolation, with the backdrop of the beautiful Montauk sunset, that inspired Candied Lips. 
What is your definition of a 'feel good movie'?
A feel good movie is something that leaves you in a better mood than you were in before you watched it. A feel good movie uplifts your spirit! It should leave you smiling, blushing and hopefully laughing. I love movies that make me feel brighter after I have seen them. Certain movies have the ability to put a smile on my face and I think that's magical. It makes me want to thank the characters in the movie and give the silver screen a big hug.
What do you have to say about the performances in the movie? 
Oliva Knowles, the actress that played Strawberry, really did a wonderful job of capturing Strawberry's quirky sourness at the beginning as well as the sweetness that is revealed once her guard comes down. For me, it was a great experience to be able to act from a script that I had written from my heart. To be able to put my emotions on the page and then bring it to life in my performance was really special. It was a unique experience.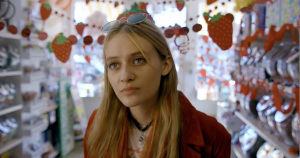 Tell us something about the use of colors in the movie. There is a vibrant display of a plethora of colors in the film, specifically red. 
I felt so drawn to the Candied Anchor because of the store's vibrant colors. There is also a beachy aesthetic to the store and its surroundings that is so appealing. Color is extremely important to our film in every sense from set design to character.  Colors really built the world of the story. Blue represents Steve and bright red represents Strawberry. This color scheme is essential to the uniqueness of the film. My editor and colorist Shrevy did an amazing job making sure the colors became more saturated as Steve gets closer to inviting Strawberry to go see the sunset. This was an incredible artistic choice that builds up the joy in the film and leaves the audience smiling.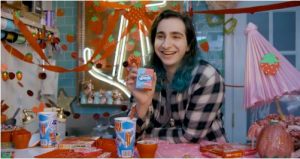 What role do you think stories generally play in the life of human beings in the postmodern era? Why do you think these stories must survive the test of time?
That is a great question!  I think stories play a huge role in a modern era. Stories are comforting and offer an escape whenever we need it. Sure, stories are fun and entertaining, but they can also be scary, intense, or sad. They help us deal with our emotions. You could leave a movie feeling happy or you could leave it feeling anxious. Stories even have the power to shape culture. As a storyteller, I am interested in telling stories that remind everyone of our shared humanity. Of course, we are all different but I am interested in stories that bring people together from diverse backgrounds to share universal human experiences  –  especially when it comes to falling in love! 
What would be the movie you are never tired of watching? The movie if given an opportunity, you would suggest everyone to watch. 
That's a hard one. Two of my favorite movies are Scott Pilgrim v.s the World and The Hunt For the Wilderpeople. Something about the aesthetic, tone, and sense of adventure in those movies keep me coming back again and again. 
Steve, Strawberry, the candy store, the sunset, the candied lips – everything suggests the development of something creative and beautiful. Perhaps, the force of 'love'. What do you have to say about this beautiful coming together of people, objects and occurrences?
I love talking about all the sweetness in this film. It still fills me with a sense of joy. Thinking about bringing out all the color and sweetness of life in a movie is super exciting to me! Indie indie music, love, and dyed hair always inspire me! One of my favorite quotes is, "I think there is so much beauty to be found in romance and love." Nothing makes me smile more than rom- coms because they remind me of how exciting, special, and beautiful it is to be alive and in love.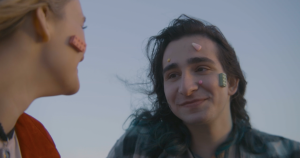 The narrative is linear and coherent. The plight of Steve, the nerve of Strawberry, makes the story engaging. What according to you is a good screenplay and how important is it for the narrative to be both effective and coherent? 
A good screenplay engages us from beginning to end, no matter what genre it is. I just want to be wrapped up into characters and go on a journey. Also, I love dialogue and worlds that are realistic but unrealistic at the same time.
When we are done with watching Candied lips, we have a smile on our faces. Do you think that smile must play a dominant role on the screen as the ultimate endeavor of a filmmaker?
 The most rewarding part of having Candied Lips on the film festival circuit is seeing how the film puts a smile on the faces of audiences everywhere from Tokyo to New York, California, and of course Sweden! I feel really proud to have made a short that spreads joy and puts smiles on peoples faces. Whenever people need to be reminded of the endless amount of love and sweetness in the world, I hope they watch Candied Lips.