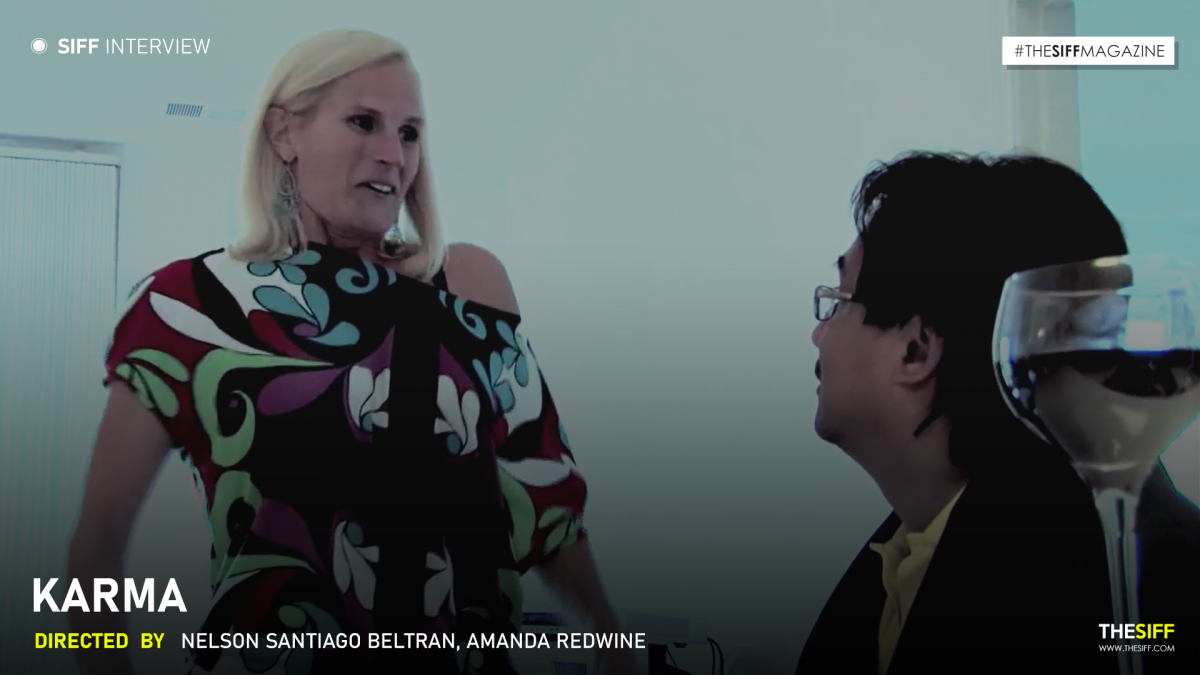 Movie Name: Karma
Director: Nelson Santiago Beltran, Amanda Redwine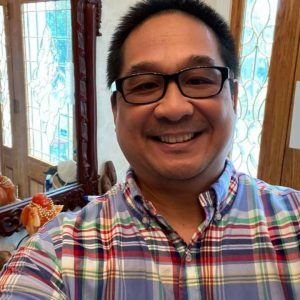 Hello Nelson! Welcome to the SIFF!
1.Please share how your filmmaking journey has been! 
This filmmaker journey has been a long widing road. I started as a Background extra for Michigan films such as Whip It, Red Dawn, Alleged, Real Steel, Gifted Hands,  and then attended the Elmore Leonard Film Festival in the summer of 2011. Screenwriters Elmore Leonard and Jim Bernstein presented a roundtable on how to become a working writer and sold screenplay writer. I attended with 100 other Michigan Filmmakers. Elmore was 83 years old at the time and spent 25 minutes talking to me in person and convinced me to become a writer. He was funny, happy, motivating and very encouraging to me. I also had training as a motion picture editor at the Unity Studios in Allen Park, Michigan with Paulette and Jimmy Lifton, that's when I was also going to acting school and got trained as an Actor with Christopher Bondy, author of the book, "What is Effortless Acting"  I was heavily trained in Improv by Michael Lomas and Pat Caporuscio of Dramatic Arts Studio. Arthur Surprenant was the producer for a Community Improv Show called "Comedy Mart." I got to master improv with him and actresses such as Jessica Mclarty, and actors such as Tom Laing, Rick Ford, Jeff Dameron, John Tynan Jr, and many new Michigan actors. We did that for probably 7 years together? It hasn't been a fun ride, it's been a tough one. I also ran into real hollywood bullies along the way so I am writing a screenplay with another Hollywood Actor about this experience. I was meta-lucky to have extraordinary agents such as The I Group, The Talent Shop, Real Style Online, Ryan Hill Casting Group and Productions Plus. They are amazing agents who caused the Michigan Film industry to start up in New Hollywood Michigan. I'm so blessed to be a part of Real Hollywood Teams.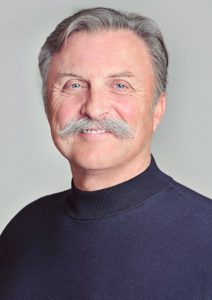 My best friend, and screenplay writing mentor, James Nalepka exposed me to the Final Draft and Magic Screenplay writing software in 2007. We are currently writing the theatrical version of KARMA and another screenplay about our group of screenplay writers called The Talent.. You can see my Time Dojo Youtube interviews with all my current writing partners: Albert Emery, Jeff Juterbock, Thomas Laing, James Nalepka, Richard Ford and Kevin Hartzman. I'm working with an up and coming movie director and musician, Richard Ford and also a gifted Actor and Executive Producer, Garret Thierry of Savant Artists in Los Angeles, California. I was blessed to have worked with poet, rap musician and screenplay writer, Jessica McLarty of East Lansing, Michigan. I look forward to submitting film projects and maybe one day visiting Sweden with my future movie star wife? Please keep an eye out for my training books, the Time Dojo and Time Surfing which I am in the process of completing and writing this year for Amazon and my website. I feel sad because I am not in communications with Amanda Redwine and she was very effective in working on KARMA. I hope she sees this interview. I am very thankful for working with David Shapiro, Tracy St. Germain, Taylor St Germain, Sheri Klein, Jeff Dameron, Chris Licata and Arthur Surprenant. Tracy was an amazing lead actress, I am looking forward to seeing her future projects in Hollywood. David Shapiro is a gifted Actor, Pilot, Autoshow Model  and producer. He completed Full Sail University and was an amazing producer for KARMA films. Jeff Dameron and Sheri Klein were a delight to work with, I can't wait to see their future film projects.Chris Licata is an amazing actor and producer. He currently has film projects going in Hollywood.
2.This is your first film! How does this accomplishment feel ? 
I feel so happy, blessed and very grateful to have this opportunity to share my transformation film, KARMA. I'm so excited that KARMA was screened at the Swedish International film festival this year! Thank you again for voting and nominating our film KARMA. You are the first award of I think of a total of 15 selections, finalists and nominees for KARMA!
3.How would you define karma? 
I believe Karma is tied to your destiny and your destiny can be good, bad or neutral. I also believe Karma is fully tied to the Law of Cause and Effect. IF you do bad things in this life, you cause bad things or events to occur in your life. IF you do extraordinary things in this life, you attract extraordinary love, energy and wealth for yourself. IF you don't do anything, Karma is now in a neutral state. 
4.Why did you name your film Karma? 
Of course it is a great tintillating title for a film wouldn't you agree! Was there a specific reason? I liked that it is so catchy to say and rolls off the tongue.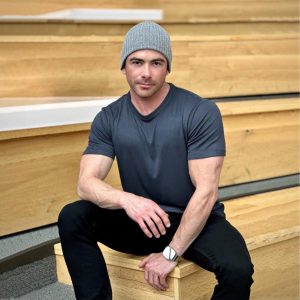 5.Your film shows a very detailed study of relationships. What is an ideal relationship for you? 
Yes this film is about Unlimited Love, Karma and Transformation in relationships!
And I wanted to show the 3 types of  Karma with the 3 different couples to highlight Unlimited Love with the main couple (Matt and Thai) and also neutral karma (Isabella and Nelson)… the obviously bad & argumentative relationship between Chris and Candy with a third party the internet stalker killer, Joe. To answer your question, an ideal relationship is one that Men and Women are working together where Sex, Self Disclosure and Commitment have been achieved. I learned from Dr. Andrew M. Barclay at Michigan State University that we as human beings must learn to overcome the 3 barriers or impediments to real love! We need to build bonded relationships with each other. I recently finished reading a book by Dr. Barclay called The Memoirs of Dr Sex, where we as responsible adults have to work in partnership with our bonded love relationship till the day we die. That would be ideal to be married to our movie star wife or soulmate until we reach our 80s or 90s and die together in each other's arms despite what Dog Eat Dog world dishes out to us! The ideal relationship is one full of happiness, bliss,  unlimited love, good karma and transformation!
6.As a director, what kind of films do you wish to offer your audience? 
I want to offer Transformational films where my audience walks away from the theater with new insights and new solutions. One may imagine creating a world full of love, full of care And full of wisdom. I want my audience to reach nirvana and/or self-actualization from every film or screenplay that I write. I want my audience to reach Transformation and learn to operate from a spiritual level.
7.Who inspires you to create such beautiful stories, Nelson?
My family, my parents, my daughter, Natalie and my brother, Vladimir. I am surrounded by amazing friends, psychologists, film creatives, wise screenplay writers, book authors and lovers. I am also inspired by the greats i.e. Shakespeare, Paulo Coelho, Abraham Maslow, Joseph Campbell, Carl Rogers, Bible stories, Star Wars, David O'Russell, John Hughes, Kevin Costner, Daniel Maglaya, Kurt and Lori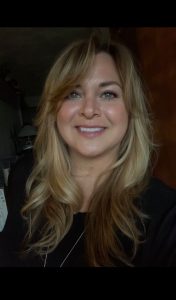 Haskell,  Tom Cruise, Zac Effron, Vannesa Hudgens, Hailee Steinfeld, Dave Bautista, Matt Smith, Karen Gillan, Piers Anthony, Robert M. Pirsig, Dan Millman,  Joy Koy, Lou Diamond Philips, Wakowski Sisters,  Keanu Reeves, Steve Martin, David Lynch, David Trottier, Camilla Belle, Emila Clarke, Kate Beckinsale, Bradley Cooper, Jennifer Lawrence, Jodi Foster,  Robert Downey Jr, Simu Liu, Awkwafina, Natasha Liu Bordizzo, Blake Snyder, Syd Fields, Todd Herman,Tony Robbins, Les Ward, David Abramson, Peter Timmerman, Katrina Manetta, Peter Manetta, Chris Huvaere, Robert Cooper, Tim O-Brian, Jennifer Young, Jennifer Meyerle, Brian Lynck, Jackie Gibson, Sadhguru,   Joel Reisig, Touchstone Family, Pastor Brett Kays,  Michelle Yeoh, Ke Huy Quan, Harrison Ford,  George Lucas, Steven Spielberg, JJ Abrams, Ernest Hemingway, Bruce Lee, Dr. Tad James, Dr. Milton H Erikson, John Grinder, Richard Bandler, Anna Russo, Matt Rudnitsky, Chuck Norris, Miyamoto Musashi,  Dr. Kyron Harvell, Scott Hall, Dr. Jennifer Ermiger, Sensei Brad and Sensei Kelly, Dr Andrew M. Barclay, Dr. John Hurley, Natalie Beltran and many others. 
8.Among all the characters we meet in the film, who is your most favorite? 
Of course the 1st couple in the film. I loved playing Matt with actress Tracy St. Germain.Why? Because that couple became multi millionaires on screen and they were in love with each other. They were in a long term bonded relationship with each other on screen.  
9.Nelson, tell us something about the casting process. 
This film was a true collaboration, we were all classmates at the Dramatic Arts Studio with Chris Bondy, Michael Lomas and Pat Caporuscio.  How did you pick your actors? They were all my close friends from Level 2 acting class and we had just finished the dramatic arts studio curriculum together.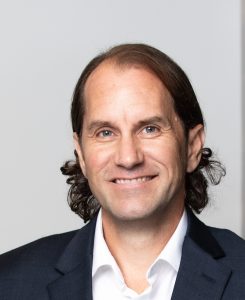 10.What is your biggest achievement in life? 
I recently completed my Masters degree in Clinical Mental Health Counseling  Psychology from Siena Heights University in December of 2022. I am in a training internship with Genuine Counseling Centers in Waterford, Michigan and learning how to do TeleHealth psychotherapy. I love that I get to help mentally ill people with their money, career, love, marriage, sex and health problems using and applying CBT and Humanistic Psychology that I learned during my undergraduate years at Michigan State University with Dr. Barclay and also Dr. Hurley. 
11.As a storyteller, where do you see yourself after ten years? 
I see myself helping Scott my mentor , with building clinics,writing amazing books, doing Life Coaching with movie stars and teaching psychology. I also see myself writing, directing and  producing million dollar screenplays with my future agency. I want to be represented by the United Talent Artists Agency, or by  William Morris Endeavor. I see myself making films with Bradley Cooper, Zac Effron,Chris Evans, Ana De Armas, Daniel Craig,  Vannessa Hudgens, Joy Koy, Natasha Liu Bordizoo, Dave Bautista, Michelle Yeoh or any of the hottest movie stars in the future!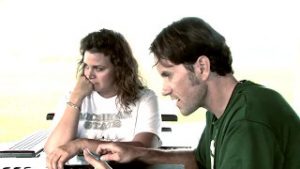 12.Have you planned your next film? 
Yes I am writing a few screenplays this year and planning a series of Romantic comedy short films about love.  What is it about? I am finishing a big screenplay called Red Wine and Sushi about bullies versus leaders. It's an adventure and romantic dramedy. 
13.It was nice talking to you Nelson! Would you share how your experience of working with the SIFF has been?
The Swedish International Film Festival has truly been an eye opening experience as a new screenplay writer and short film director. They are excellent judges of character, value and have the eyes for extraordinary Hollywood films. I will submit my future film projects and screenplays here. I want to encourage every new screenplay writer and new film director to take part in this amazing film festival.