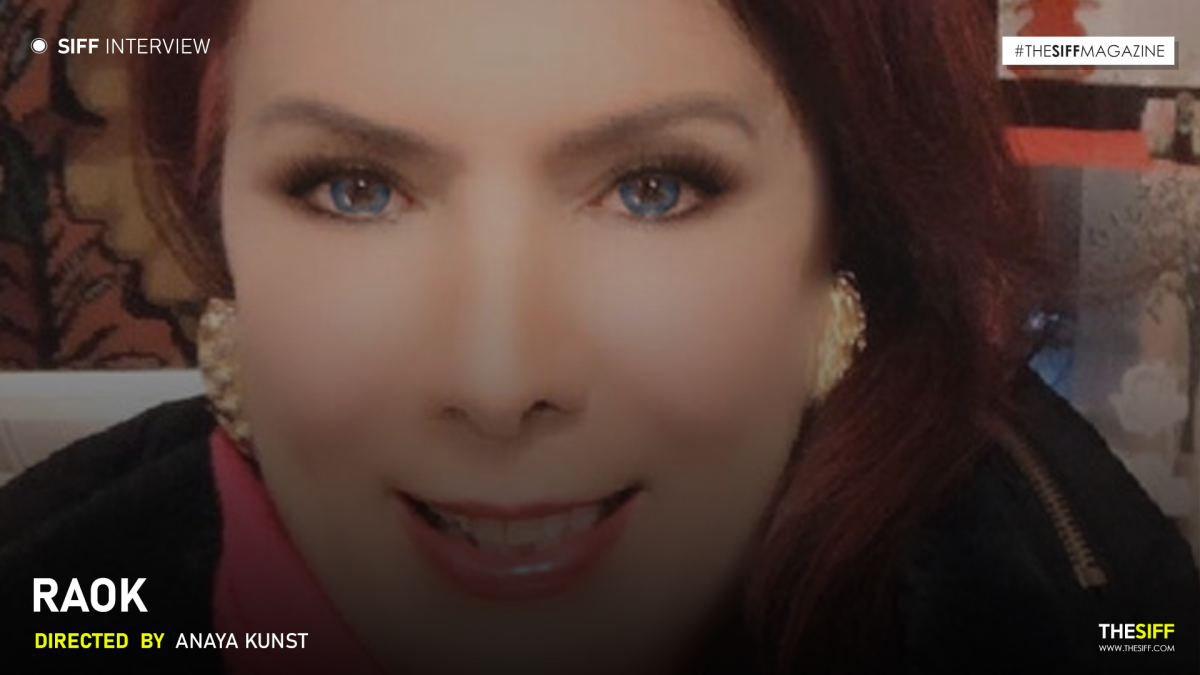 Music Video: RAOK
Director: Anaya Kunst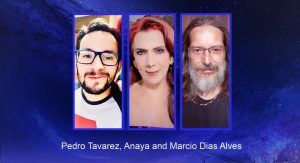 Hello Anaya! Welcome to the SIFF!
1.Let's begin with your story, how did you get inspired to come into this world of filmmaking?
Since childhood I used to tell people that I would be a Hollywood Artist and filmmaker. My father used to make pictures and films with a Canon machine.And I was delighted to watch and to perform as an actress. In fact I did Drama School besides my education in music, lyric singing, computers, ballet dancing and Olympic gymnastics.My other field of interest is cosmo history, philosophy and galactic subjects.And one day I was filming my colleagues at Midem festival in Cannes, and they asked me why I was doing that and I simply answered: " I am training to be a movie Director ". And it happened!
2.How music inspires you to create some profound thoughts?
Due to my love for philosophy, mysteries of the unknown and cosmo genesis.
3.What is the story behind RAOK? What motivated you to write this storyline?
RAOK means Random Act of Kindness.

Kindness is an act that begins within yourself.  As most humans have lost themselves and God, they have lost this act of kindness.

 What you see is the frantic pursuit of pleasures and the appearance of wasting what is most noble and gentle, which is the encounter with light and inner love and God who provides a permanent and unmistakable inner peace with fullness and kindness.

RAOK is about kindness.  Let's promote Humanization and individualization of hotels and society services for the benefit of various customers that should be based on appropriate ergonomic solutions and novel technologies. We recommend that hotels must be designed for people with disabilities, different medical conditions and to be a life of experience for customers.

I had an experience that I would like to share with you. I will tell the whole story.

You can imagine a child who learns from his parents and from the God he sees, about kindness in the world.  And like a Good that multiplies, it multiplies and expands kindness towards greater love.
4.The video shows the transcendental nature of music is to touch hearts and give them peace. How crucial do you think is that?
Very fundamental. This Video is about humanization, compassion and love that starts within yourself, and when this is achieved, you live in the divine Blessing of the universe and leave the Matrix.
consciousness coming out of the matrix is ​​full liberation.
The fast-paced world of wars and people drowning in the waters of desires and emotions must now cease.
 A new beam of solar photons shines on all this. People are to be transformed, humanised and the sea of ​​wars is also transformed.
Cities must be renewed by love, by compassion that  brings much peace and all beings with their translucent bodies in the evolution of crystalline DNA and crystalline consciousness enter in abundance, Bliss and happiness must  reigns.
Humans and other races need to  begin to live together as benevolent beings of love.
Compassion and transcendence are more than desirable qualities for human evolution.
Most do not look or notice the other. Can't see the other.
And in order for there to be compassion and generosity, most end up being blind to themselves, society and their own evolution.
And the only thing you take away from here is the love you feel and the awareness of the light you have developed and achieved.
We are infinite and eternal consciousness – always shining.
5.What does RAOK symbolise? 
Random Act Of Kindness 
6.Anaya, how do you look at love? What is your idea of love?
Love is not an idea. Love is a feeling from deep in the heart, is unconditional and looks like a fluorescent white/rose energy that is shown in people's aura when you look with the eyes that see beyond.
7.How does the universe connect with the human heart? Why is it so crucial to know what our heart is ?
Universe moves, perception of this movement and vibration in the impermanence is desirable to connect and the heart chakra shows that connection.
8.As a creative person, what do you expect from your audience?
Touch your heart and love with gratitude will show the Face.
9.What kind of stories do you wish to show more?
It is all about Love, transcendence and collaborating with the moment of evolution.
It was a lovely chat with you, Anaya!