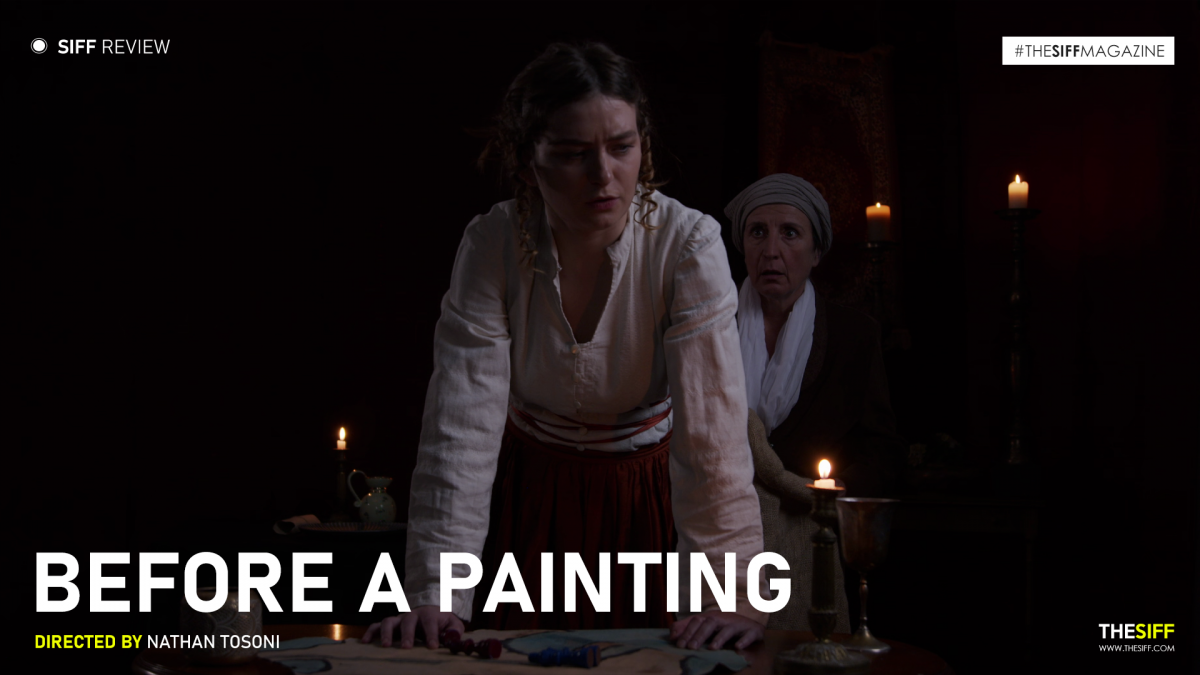 Nathan Tosoni paints his own stories in his latest!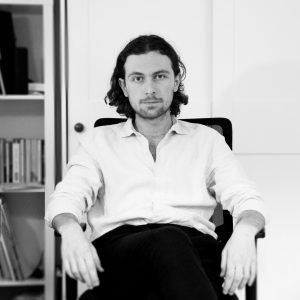 Movie : Before a Painting
Director : Nathan Tosoni
"A painting requires a little mystery, some vagueness, and some fantasy. When you always make your meaning perfectly plain you end up boring people."
– Edgar Degas
A painting is, indeed, a little mystery. The paintings carry many unknown and untold tales, and sometimes, they draw inspiration from classical literature or incidents.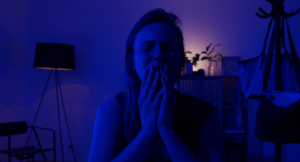 Swiss director of Italian origin Nathan Tosoni found his passion for painting back when he was a child. In his new movie, he pays homage to three of his most loved paintings. 
In his debut movie he retells the events or the stories that gave birth to three masterpieces.
For his debut film, Nathan has picked up three of his most favourite paintings – Michelangelo Merisi da Caravaggio's Judith Beheading Holofernes , Rene Magritte's The Lovers and lastly, Edward Hopper's Morning Sun. Nathan reinterprets them and gives each of them a proper and befitting representation.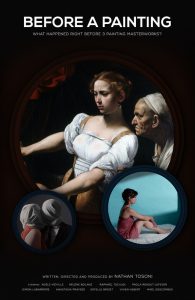 Nathan's first painting shows the classic painting from 400 years back. Caravaggio painted a beautiful picture based on the Biblical story from The Book of Judith where Judith beheads a drunk Syrian general Holofernes after seducing him, making him drunk and seizing his sword. In the painting she was accompanied by an elderly lady. Nathan's movie has a monologue of Holofernes before Judith and her elderly maid Abra come to slay him. This story is crafted well keeping in mind the origin and it is beautifully shot. Caravaggio's colour palette is used well in every single frame. Raphaël Tschudi is adequate and measured as Holofernes, he shows good potential in the monologue scene, Adèle Viéville plays Judith and presents a ruthless side of that character. The painting was painted back in 1600 AD and still carries its excellence. Nathan has represented the painting very well..
The second story deals with the painting "The Lovers" which was painted in 1928 by Rene Magritte. In the painting Magritte showed a cinematic close–up kiss but subverted the voyeuristic pleasure by covering the faces with a piece of cloth. The surrealist painting is given a proper backstory by Nathan, and the plot builds up with much amazement. Actors Paola Renout Lefever and Simon Labarrière play the lovers. Their expression and earnest acting makes the entire movie worthwhile.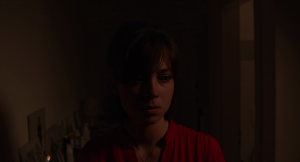 The third is undoubtedly the most favourite of the director as he builds up the background story on a large scale. In the third and final segment, Nathan gives us "The Morning Sun" by Edward Hopper. Hopper's 1952 painting is modelled upon his wife Jo. The character in the painting appears to have lost all her hope and path, and clearly feels lonely. The bleak colour palette of Hopper's painting  shows how dark and dull the urban life has become. Nathan's setting of the painting shows the lonely urban society. Nathan has successfully pulled off all the three projects with much sincerity and his passion for paintings is evident. The third counterpart is made with much detail and earnestness. Vivien Hebert,Maël Descombes, Estelle Bridet, Anastasia Fraysse portray the characters very well.
A painting assures immortality and timelessness, a painting also sets free one. The paintings are borne of peak creativity, they are personal as well as universal. Nathan is an ardent admirer of art and aesthetics and he made sure his debut film carries the sign of his love for the art and the artists.