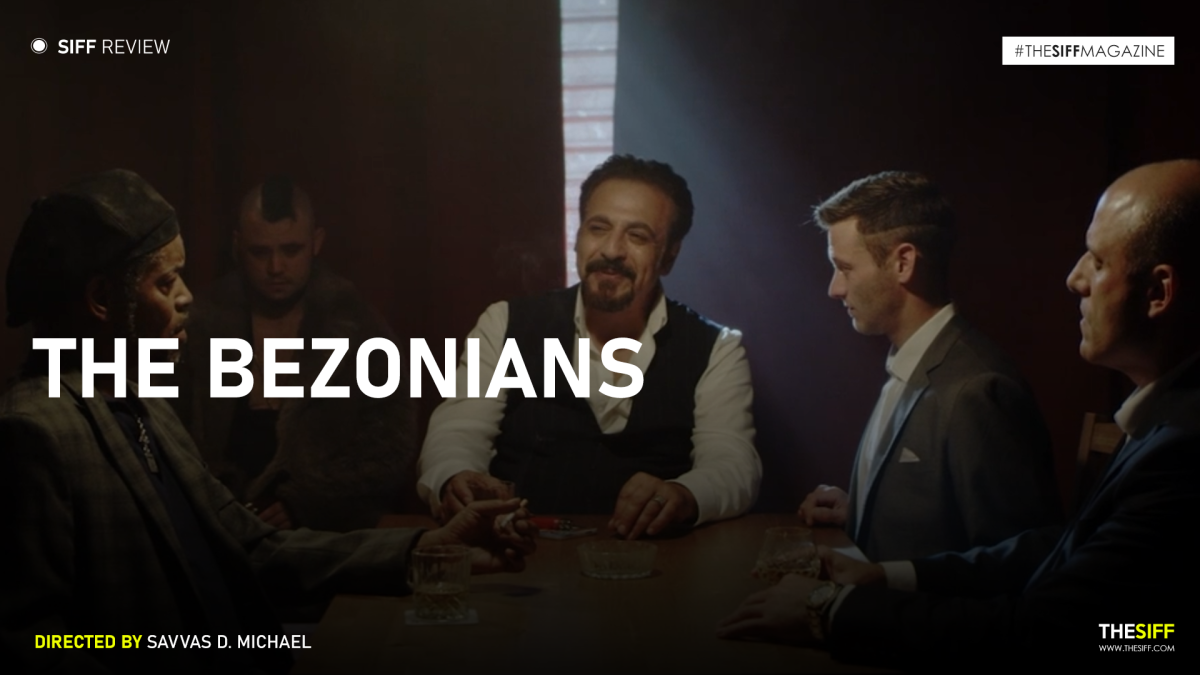 Movie : The Bezonians 
Director : Savvas D. Michael 
" Our real discoveries come from chaos, from going to the place that looks wrong and stupid and foolish." 

– Chuck Palahniuk, Invisible Monsters
The definition of the word 'bezonian' refers to archaic definition of a scoundrel. However in the movie we find a different description of the word. The Bezonians resemble a group of outlaws trying to find themselves through the brutal violence they are perpetrating in a world that has refused to empathise with them. Like every postmodern description, the opposite stands true as well. The Bezonians have refused to look at the colourful, sunny side afterall. They seek chaos in it's naked reality. For them blood must be red. Throughout the movie the Bezonians gyrate around the psychological contours of their mind in the quest for the elusive sense of fixity , the stability they have been after all their lives. The movie simultaneously explores the concept of the Dostoevskian Idiot , a baffled individual lost in the labyrinthine ordeals of modernity. 
One can't help but be reminded of the movies of Martin Scorsese and Guy Ritchie. The characters are introduced in a style that is similar to 'Goodfellas' and 'Casino'. The sequences also take us back to the varied eccentricities of Joe Pesci. The Bezonians also resemble the 'ultraviolent' boys in Stanley Kubrick's 'A Clockwork Orange'. Their deeds appear similar, ruthless and relentless. The active presence of blood in a number of sequences is proleptic. The viewers are made aware that none of the manifestations of adrenaline rush would go unnoticed and they would face consequences. Despite the overpowering presence of an excruciating amount of physical altercations , the tender moments of individual reflections have been captured dexterously. 
The background score would inevitably take us back to movies like 'Goodfellas' where a certain tune, a certain melody followed the brutal blows delivered by a hockey stick. 
The performances in the movie were impeccable. The frustrations, the guilt, the hunger for violence, the innocent enquiries turning into moments of despair, have all been beautifully captured in the gestures, dialogues and the expressions of the actors. 
The Bezonians appear as  unconscious urges of individuals disguising themselves as epitome of order. We must recognise them as fight against them in order to prevent the world from not turning into a cesspool of chaos.