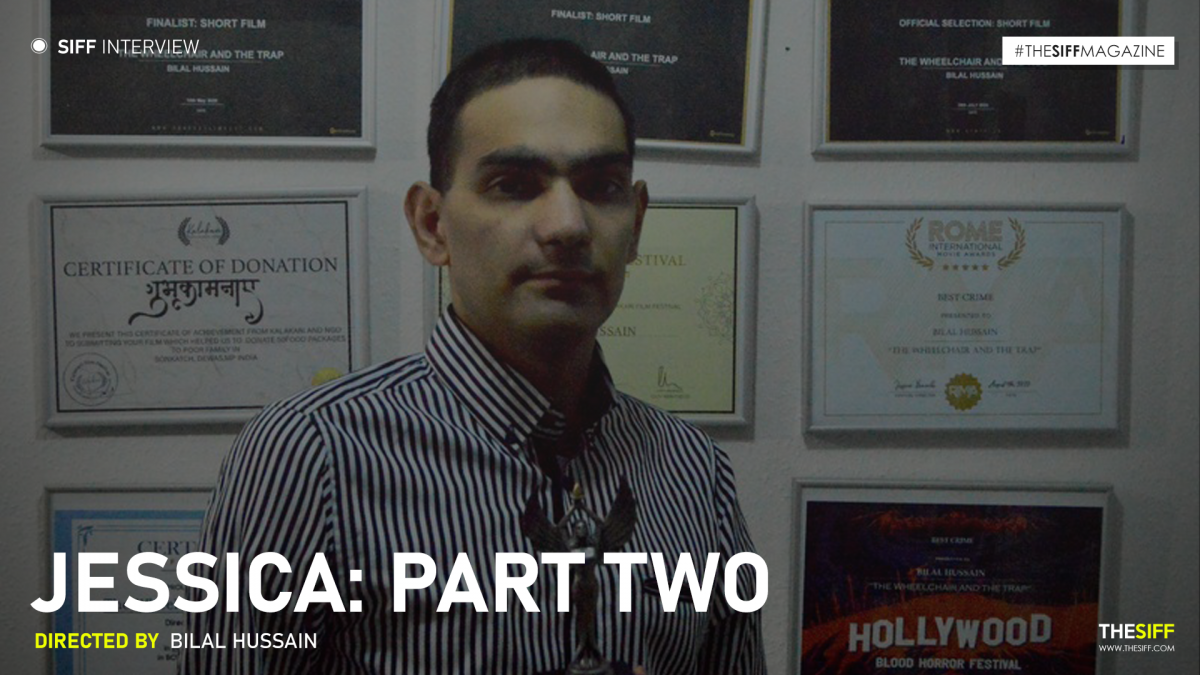 Movie : Jessica: Part Two
Director : Bilal Hussain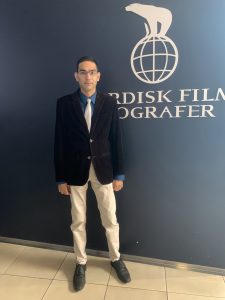 Hello Bilal! Welcome to the SIFF! It is great to have you here! Jessica: Part Two was great. It felt great to see Jessica back on screen! Tell us why you decided to make a follow up of her story?
Hello, Thank you so much – it's a pleasure to be part of the festival and to be here for the interview.
Thank you so much for the kind words about "Jessica: Part Two", the first part "Jessica" was created in 2017 which was very short and it had many mistakes in terms of storyline and technical issues. That's why I thought to make a second part which should be longer, have more storyline and strong characterization – I and my team never thought it will be a huge success but it has over gone our imagination.
Jessica is a commendable project. Both in terms of content and casting! How did you come up with the storyline? What inspired you to write a character like Jessica?
Yes, it is – the character "Jessica" is played by Nadja Dalgaard my best friend who can't see very well – we have known each other for around more than ten years now (present).
That's why casting wasn't hard – the idea of  "Jessica" came in my mind when I was in my office thinking about what to write. I then thought, it would be a good idea to fictionalize a storyline around Nadja's disability. I and Nadja work together as well as journalists at a local television station "Tv-Glad Esbjerg" so, I asked her if she was interested in acting as she never done it before.
She said yes and we made the first part in 2017 and the second part in 2020. The inspiration comes from Nadja as we are together at work every day and also in the weekends playing "Backgammon" and just hanging out.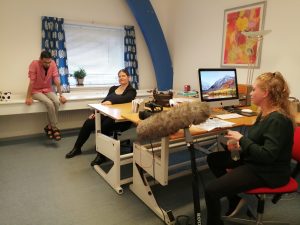 What is your definition of a film? What qualities should a good film have?
A film gives you every kind of emotions – it entertains you and makes you forget the important things in life for two hours or more. It depends on the person – but it does for me.
I think the film should have qualities like great storyline, twist, acting, music, directing and acting. Other stuff like camera work, editing and VFX can also be mastered but most important is the storyline. Great example is "The Dark Knight" (2008) it has a superb storyline, music and acting by Heath Ledger (Joker) In the storyline you never know what the Joker will do next and it also has great twists.
Do you feel that mainstream films aren't representing the characters with disability properly? What can be done to increase the representation?
This is a hard question to answer – I think my first time watching a disable actor on screen was in the film The Peanut Butter Falcon (2019).
it had a down syndrome actor Zack Gottsagen – he did amazing job in the film.
The second time was In the drama Line Of Duty (2017) there is an actor Tommy Jossop who is also Down Syndrome and it was amazing to see him work in the drama.
I think to increase representation for disable actors are to make indie short films / feature films or dramas with disable people so Hollywood or other film industries can open their arms to them in the film industry more than it has now.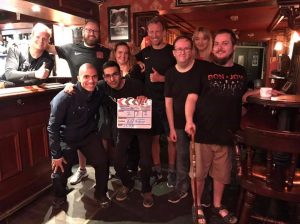 What challenges did you face while filming? How did you overcome those issues?
There weren't any issues – everything was on time and the filming went well.  
The song at the beginning of the movie is so beautifully written. How did you finalize the song?
Yes, it is – one of my actresses/friend Yvonne Andersen who plays the mother in "Jessica: Part Two" (2020) knowns the actress/musician Nicoline Hammer Johnson (Jasmine Sørensen)
I got Nicolines contact information and asked her if she could play in one scene and lend me her songs – Nicoline agreed – the songs were finalized before she gave them to me.
So, I didn't have to do anything other than mastering it little bit to the film.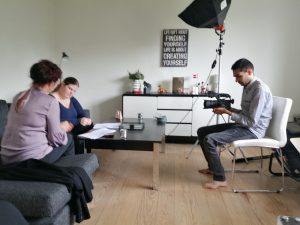 Jessica essentially focuses on the imbalances in a relationship. Could you shed some light on the matter? How did you look at the relationship?
In the first part "Jessica" gets her heart broken and then in the second part she does everything to stay away from love and relationships because she doesn't want to get hurt again.
This happens in real life as well – I think everyone can relate to the matter in the both storylines. I wanted to show realism in the relationships in both parts and I succeeded.
A person can't be alone forever but at the same time it's not necessary to be in a relationship or have kids.
Bilal, tell us something about the people who inspired you to become who you are!
There are many people – I can't write all of them because the list will be long.
The directors like Martin Scorsese ("Taxi Driver") Tony Scott ("Top Gun") Ridley Scott ("Body Of Lies") Thomas Vinterberg ("Another Round") Christopher Nolan ("The Dark Knight") and many more.
These are some of the directors who inspire me because they are unique storytellers which is amazing and at the same time one can learn from there filmmaking techniques by watching their films over and over again.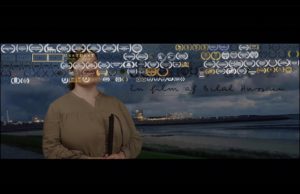 As a director, I am sure you have certain goals. What are they?
Yes, I do my goal is to become the world's best director and writer – win Golden Globe, Oscar, Palm D Or, Emmy and more.
One-day I also hope to get some of my short films produced as Hollywood films or drama series as well which I will write and direct.
Have you planned your next project? What kind of issues do you wish to show there?
I am writing my first debut indie feature film – which is a crime-fiction LGBT-Drama. I'm not from the LGBT community but it's interesting to write about and I can't want to make the film.
Future projects are also in my mind – there will be a last installment of "Jessica" so, I'm not done yet – I've just started. Hehe.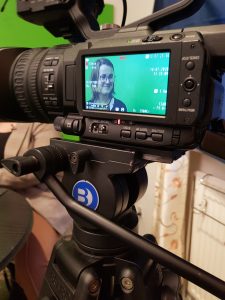 Thank you Bilal for your time!
It was my pleasure and thank you to you as well for taking the time to conduct this interview.
Thank you to the festival for selecting and awarding the film at the festival.