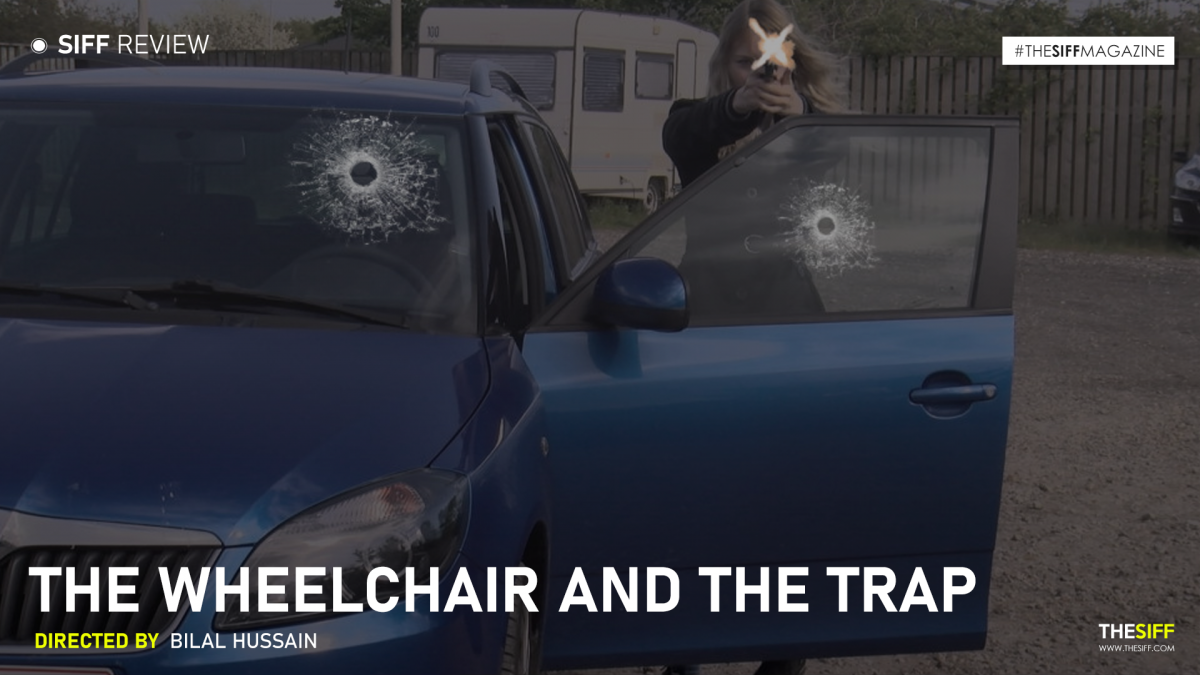 Movie : The Wheelchair and the trap
Director: Bilal Hussain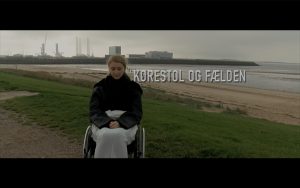 The wheelchair and the trap gyrates primarily around the tussle between good and evil. Definitions of which have been subjected to several ramifications. A myriad of traits are on full display in the movie. On one side of the spectrum the viewer can find honesty and dedication and on the other side, ruthless deceit, cunning and opportunism. Michelle finds her perfect foil in Farhad Kazami. Farhad attempts to orchestrate a fatal game of deceit. Apparently well versed with the teachings of Machiavelli, Farhad is aware of power, the lure of power. Michelle on the other hand is a straightforward person who calls a spade a spade. She is one running after silver linings not away from the ideal of the world doing away with evil one day.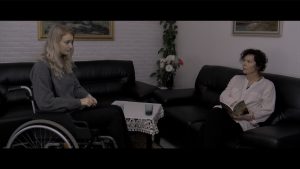 The wheelchair and the trap is a story about Michelle Pedersen, an honest, upright and dedicated detective who is working on a case of smuggling (weapons). The movie is also about Farhad Kazami who acts as the foil for Michelle. He is a shrewd, Machiavellian opportunist as revealed later in the movie. In order to permanently get rid of Michelle , he devises a trap for her. He tips her about a place (as information) where she finds herself in the middle of an ambush. She is shot multiple times as she is eventually impeded from walking. 
She has to stay with her mother when there is a mountain between them. The relationship between Michelle and her mother is a hostile one. Their conversations are seldom organic as they would rather do other things than interact with one another. 
Michelle is cornered by a plethora of troubles. She is in pain both physically and mentally. She is conscious of her failure to get a breakthrough in the case. Somewhere Michelle comes face to face with her vulnerabilities. Her depression takes a toll on her. Susan, her mother, appears both worried and helpless about the situation. When one day Susan decides to confess. She decides to reveal the reason she couldn't spend more time with Michelle.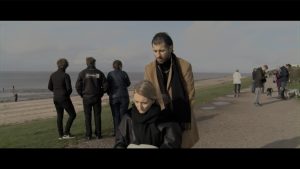 The moment of reconciliation between mother and daughter is a cathartic one backed up by incredible performances from the actors. 
Ten years hence Michelle learns the truth about Farhad, with vengeance in her mind she vows to find Farhad and kill him. 
Theresa Søvig Poulsen , Edwin Barandarou and Yvonne Andersen do an impeccable job in making the movie thrilling and relatable. They do enough to hold the suspense till the end of the movie. None of the characters appear out of place. The adroit direction is worth a mention as well. The editing, the sound design and cinematography were to the point and their effort is visible on the screen. The use of CGI must be appreciated. The wheelchair and the trap is a decent action thriller that many film buffs would find enjoyable.